---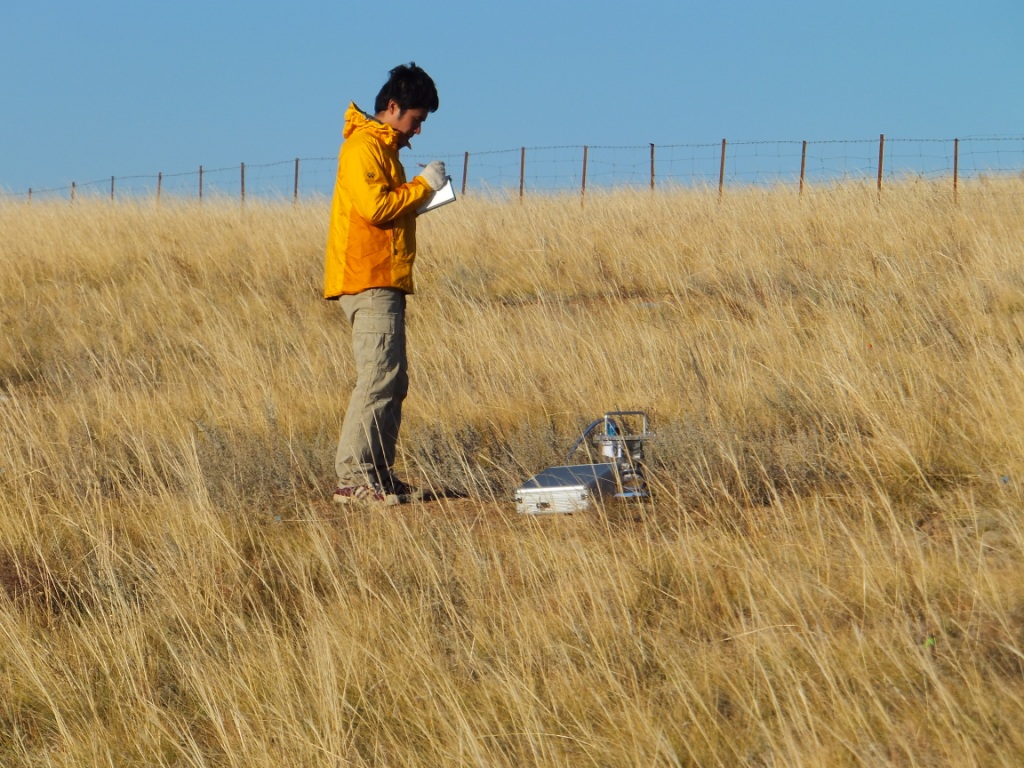 Takehiro Sasaki

Associate Professor
Graduate School of Environment and Information Sciences,
Yokohama National University,
79-7 Tokiwadai, Hodogaya, Yokohama 240-8501, Japan

Tel: +81-45-339-3596
E-mail: sasaki-takehiro-kw(at)ynu.ac.jp; sasa67123(at)gmail.com

---
---

Welcome to my homepage!

This page is to provide some infomation about my research activities.
Please kindly contact me if you have any questions on my research or reprint requests for my papers!

Background

I had been trained as a landscape ecologist. I finished my PhD thesis on susitainable management of Mongolian grassland ecosystems in 2009.

The ultimate goal of my research is to apply scientific knowledge toward ecosystem-based management and conservation under environmental changes. Recently, I am particularly interested in the consequences of realistic loss of biodiversity on ecosystem functioning and services.

Field observations and experiments (mainly in arid and semi-arid ecosystems, and alpine and subalpine ecosystems), simulation techniques, and analyses of large empirical datasets are in my toolbox.

Research Interests

Research specialty
Ecosystem management, Landscape ecology, Macroecology

Research keywords
Alpine ecosystems, Alternative stable states, Arid ecosystems, Carbon dynamics, Ecological resilience, Ecological threshold, Ecosystem functioning, Functional diversity, Functional traits, Phylogenetic diversity, Social network, Social resilience, Species diversity

Links

Laboratory

Lab of Community and Landscape Ecology (present Lab)
Lab of Community Ecology (former Lab)
Lab of Plant Ecology (former Lab)
Lab of Landscape Ecology and Planning (former Lab)

Collaborators (only who have web pages)
Dr. Shin-ichiro Matsuzaki
Dr. Misako Kuroe
Dr. Yu Yoshihara
Dr. Aki Yanagawa
Dr. Munemitsu Akasaka
Dr. Akira Mori
Dr. Takuya Furukawa
Dr. Katsumasa Yamada
Dr. Kohmei Kadowaki
Dr. Hiroshi Tomimatsu
Dr. Hiroko Kurokawa
Dr. Yongfei Bai
Dr. William Lauenroth
Dr. Owen Petchey
Dr. Etienne Laliberte
Dr. Raphael Didham



Copyright(c)2007-2018 T. Sasaki

Feel free to link to my page.